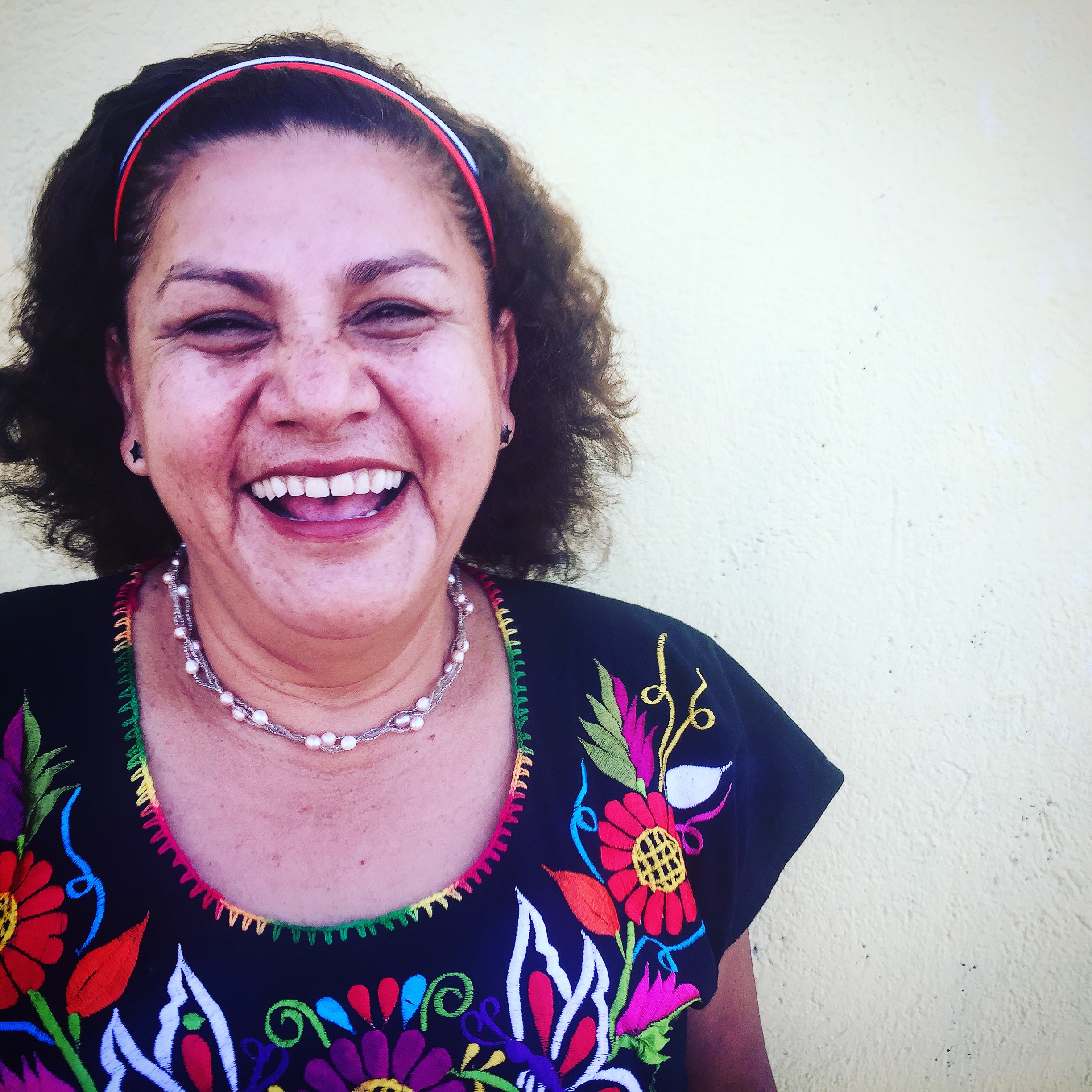 Sofia Maldonado
Nayarit, Mexico
Sofia immigrated from her home town of Nayarit arriving in Pacoima, California in 2002. She is a tireless advocate for her community, she spends countless hours as a volunteer in a myriad of organizations. She Volunteers at Pacoima Beautiful where she participated in the Clean-up Green-up campaign that grew out of grassroots efforts in three Los Angeles hotspot neighborhoods, where residents live with intense concentrations of local pollution, Pacoima being one of these. Sofia credits Pacoima Beautiful for helping her find her voice. She now dedicates herself to helping others find theirs.
Sofia also volunteers at LA Care where she encourages community members to engage in healthy activities. At Familias Ayudando Familia, she lends her time cooking meals for seniors.
She is proud to have raised her son as a single mom and is thankful for the support she has received from her community and organizations, like Meeting Every Need with Dignity. She is committed to giving back to the community that has been her support system.
Photo Credit: Miguel Luna
Dr. Linda Lopez
Dr. Linda Lopez is a first generation citizen. Her mother, Aida, an immigrant from Ambato, Ecuador, made the journey to the United States as a single mom in the mid 1960's. Dr. Lopez grew up in Lawndale and was raised in Upland. Her work today is driven by the immigrant experience, honoring the sacrifices made by those like her mother, and to make a daily positive impact in her community. She is currently the Chief of the Office of Immigrant Affairs for Los Angeles Mayor Eric Garcetti and senior advisor on policy for his administration.
Dr. Lopez has more than 15 years of experience in federal and local government, academia, non-profit and media relations. Dr. Lopez was formerly an Associate Dean of Strategic Initiatives and Diversity for the University of Southern California and also a professor of political science at Chapman University and formerly a senior level executive with the National Science Foundation where she was responsible for investing federal dollars in research and development of programs.
Her government experience spans working with the federal government agencies, state legislatures, local government, national and community advocate groups, including media outlets. Under the Obama Administration she worked closely with White House Office of Domestic Policy and Public Engagement on their blueprint for New Americans and Building Welcoming Communities and also with the United States Citizenship and Immigration Services on citizenship initiatives. Dr. Lopez also has worked with the Department of Homeland Security on issues ranging from refugees, immigration, and law enforcement and security. In her role as senior policy advisor for Mayor Garcetti, she is also responsible for coordinating local efforts on policy implementation and development of public-private partnerships. She coordinated the establishment of the LA Justice Fund, a $10 million dollar legal defense fund with the county board of supervisors, and philanthropy.
She regularly serves as the primary spokesperson for Mayor Garcetti on issues impacting immigrants and other vulnerable communities and has also worked on international migration issues and spoken at international venues on Mexico and US relations. In addition, Dr. Lopez has regularly contributed to the following media and print networks: Los Angeles Times, NPR, KPCC, along with Spanish language media, Telemundo, Univision, NBC Latino and CNN in Espanol. She resides in Los Angeles and was recently selected to join the German Marshall Fund Transatlantic Inclusion Network.
In her personal life, she is an advocate for special needs children and resides with her family in the LA area.
Photo Credit: Miguel A. Luna
Justine Gonzalez
Justine Gonzalez believes in the economic power of diversity and the fair and just treatment of all people in Los Angeles. She has dedicated her career in public service and the non-profit sector to advancing Los Angeles as an inclusive, multicultural city.
In February 2017, Justine joined Equality California (EQCA) as a Program Associate. EQCA is the nation's largest statewide lesbian, gay, bisexual, and transgender (LGBT) civil rights organization dedicated to creating a fair and just society. She works at the local and state levels to maintain California's comprehensive non-discrimination protections, expand those protections to other states, and improve health outcomes and reduce economic disparities for all LGBT people. She supports the operations of EQCA's Leadership Academy, and will support the organization's community mobilizing and educational initiatives, including Transform California.
Since 2015, Justine served a Client Advocate at the Legal Services Department of the Los Angeles LGBT Center, the nation's largest community-based provider of LGBT-related services. As a direct provider for the Center's Anti-Violence and Transgender Economic Empowerment Projects, Justine served the legal needs of LGBT people with a special focus on survivors of violence, undocumented immigrants, and transgender people.
Since its inception in 2016, Justine has served on the City of Los Angeles Human Relations Commission Transgender Advisory Council (TAC), and has served on the West Hollywood Transgender Advisory Board (TAB) since 2015. TAC advises the Human Relations Commission, Mayor, City Council and other agencies on issues important to the transgender community, and TAB provides that guidance and advocacy to West Hollywood's City Council and Mayor.
Prior to her service on these boards, she served as an aide to then Mayor Antonio Villaraigosa, and Mayor Eric Garcetti. She supported the coordination of the City's first LGBT Heritage Month Celebration in 2011. In 2013, she co-chaired the LGBT Heritage Month planning committee of over 20 government offices and community organizations and lead its coordination. She also served as a liaison on behalf of the Mayor's Office of Legislative and Intergovernmental Relations, working closely with the City Council's executive, press, and legislative deputies to support and coordinate legislative initiatives.
As Mayor Garcetti's External Affairs Coordinator, Justine coordinated the incoming administration's integration of the Mayor's Offices of Legislative and Intergovernmental Relations and Neighborhood and Community Services. She supported the overall operations of the Mayor's Office of External Affairs, providing staffing support and guidance to the office's legislative and community agenda.
In 2016, Justine was selected as a Next Generation LGBT Leadership Fellow by the Coca-Cola Foundation. In 2015, she was selected as a Gay and Lesbian Victory Fund Empowerment Fellow. Both fellowships provided comprehensive training on public service and leadership at the local, state, and national levels.
Through her career, Justine gained critical experience working effectively with and for people of diverse races, ethnicities, sexual orientations, gender identities, socio-economic backgrounds, ages, and immigration statuses.
Justine studied Political Science at California State University, Northridge, and Gender, Ethnicity, and Multicultural Studies at Pasadena City College. She has lived in Los Angeles for 12 years, and currently resides in Echo Park with her co-parent and daughter.
Photo Credit: Noé Montes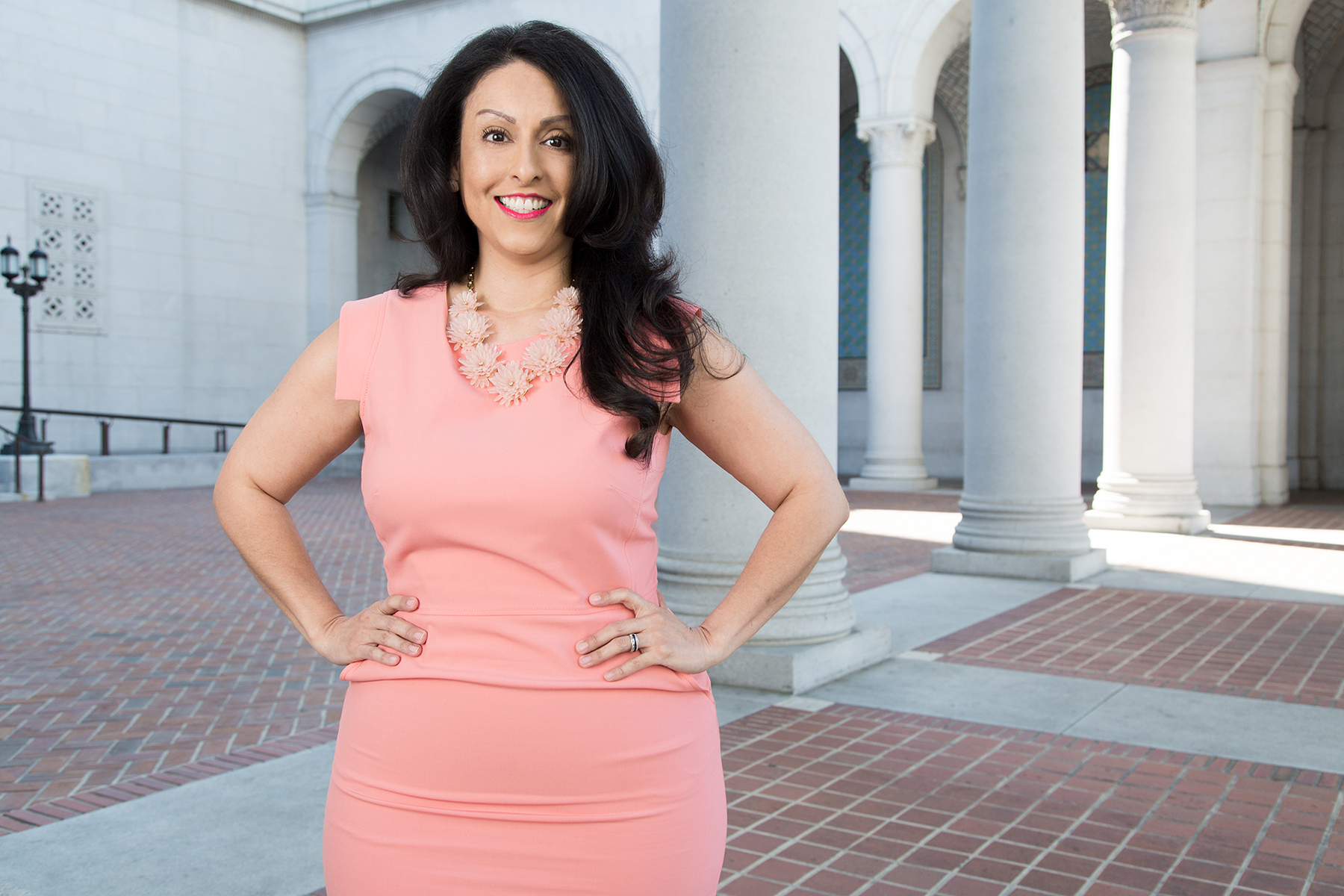 Nury Martinez
The daughter of immigrant parents from Zacatecas, Nury spent her childhood admiring her parents' hard work and learning from them the importance of community involvement. Her father was a dishwasher who took the bus everyday from Pacoima to Sherman Oaks while her mother worked on an assembly line at the Price Pfister factory in Pacoima. This stable, union job provided, for the first time ever, healthcare coverage for Nury's entire family. And when Price Pfister announced plans to relocate to Mexico, Nury organized to save local jobs that supported working families.
On July 23, 2013, Nury Martinez became the second Latina in over 25 years and the only woman elected out of 18 Los Angeles city offices. A neighborhood watch captain, homeowner and mother, Nury is focused on getting to the basics and delivering resources to the Valley. From cleaning our streets and providing safe neighborhoods for our children to ensuring local, middle-class jobs, Nury is dedicated to fighting for the residents of the Sixth District in the City of Los Angeles.
Councilwoman Nury Martinez has dedicated her life to the San Fernando Valley where she was born and raised and was proud to serve her community on the L.A. Unified School Board from 2009-2013. The product of public schools and the first in her family to graduate from college, Nury led the School Board and was devoted to expanding access to quality education for all communities, raising standards for college and career readiness and ensuring safe and secure schools for all students.
As the Executive Director of Pacoima Beautiful, Nury brought together competing interests to create economic opportunity with an eye towards environmental sustainability. As a result, she was able to turn around the former Price Pfister toxic waste site and replace it with the Pacoima Plaza: a LEED certified facility that has brought hundreds of good paying jobs to the community.
Today, the Councilwoman relies on her experience in community organizing and her family history to inspire her goals on the Los Angeles City Council. Nury has become a leader fighting against sex trafficking and the over concentration of illegal medical marijuana dispensaries in the Sixth District. She is focused on revitalizing key areas – like the Van Nuys Corridor and the old Montgomery Ward site in the heart of Panorama City – with smart economic development plans to attract and retain businesses that create solid middle class jobs. Additionally, she is making the Sixth District beautiful and sustainable by working with our industrial businesses in Sun Valley to consider the local community in their operations and using her experience fighting for grant funds to finish park projects like the 40-acre Cesar Chavez park. And, to ensure our streets are safe and that residents can count on faster emergency response times and well-trained first responders, Nury is fighting to fully fund public safety.
In her unique role as the sole elected female member of the Los Angeles City Council, Nury is committed to encouraging and supporting girls and women to take leadership roles and be part of government. She firmly believes that diverse perspectives make good government. And while she is the only elected female voice in City Hall, she is committed to speaking for the women of Los Angeles and takes that responsibility seriously. Now she is asking all of her colleagues to join her in carrying that flag forward.
Nury is a graduate of San Fernando High School and California State University at Northridge. She and her husband Gerry live in Sun Valley with their young daughter, Isabelle.
Photo Credit: Noé Montes
Cinthia Flores
A first generation daughter of immigrant parents from El Salvador. Cinthia is the Project Director for the Dream Resource Center at the UCLA Labor Center where she manages the center's flagship programs Dream Summer and Healthy California. Cinthia previously served as a Senior Public Administration Analyst at the UCLA Labor Center where her work focused on building transnational solidarity between Central America and the United States. Cinthia formerly practiced labor law representing private and public sector unions.
Cinthia graduated from UCLA with a major in Political Science and minors in Chicana/o Studies and Labor and Workplace Studies. While at UCLA, Cinthia served as the first Latina Student Body President.
Cinthia graduated from the University of California, Irvine School of Law. In recognition of her academic record and public service, Cinthia was awarded numerous scholarships, including: the California Bar Foundation Diversity Scholarship, the NAACP Legal Defense and Education Fund's Earl Warren Scholarship, and the MALDEF Law School Scholarship. During law school, Cinthia served as a Regent on the University of California Board of Regents. While on the Board, she secured funding for undocumented student service centers and diversity enhancement programs.
In 2015, Governor Brown appointed Cinthia to the Health Professions Education Foundation. Cinthia is a graduate of the Front Line Leaders Academy and the New American Leaders Project, campaign leadership development programs focused on the next generation of political leaders. Cinthia serves as the chair for Latinas Lead California Young Professionals Network. Lastly, Cinthia serves on the Board of Directors for the Latina Lawyers Bar Association.
Photo Credit: Noé Montes
Natalie Samarjian
Natalie immigrated to Los Angeles from Beirut Lebanon during the civil war with her mother at the age of five.
Natalie is the Executive Director of Coro Southern California. Coro's mission is to strengthen the democratic process by preparing emerging leaders for effective and ethical leadership in public affairs.
Natalie comes to Coro from the California Women's Law Center (CWLC), where she worked to address the comprehensive and unique legal needs of women and girls through impact litigation, public policy advocacy and legal education. Prior to CWLC, Natalie was a Staff Attorney and Dickran Tevrizian Fellow at the Neighborhood Legal Services of Los Angeles County (NLSLA), where she provided individual representation to victims of domestic violence, supported impact litigation, and engaged in public policy advocacy and extensive community outreach. Previously Natalie was a Labor and Employment litigation Associate at Rutan & Tucker LLC., and a Human Capital consultant for Deloitte & Touche LLP's Public Sector Practice.
In addition to her Coro Fellowship experience, Natalie earned her Juris Doctorate from UCLA Law School, her Master of Science at the Heinz School of Public Policy & Management at Carnegie Mellon University, and a BA in Communication Studies & Sociology, with a Minor in Public Policy from UCLA.
Photo Credit: Noé Montes
Carlos Antonio H. Vaqueráno
Carlos Antonio H. Vaqueráno is a crusader of human, legal and social justice, and political representation among Central Americans and Latinos. In 1980, Mr. Vaqueráno fled from his native county of #ElSalvador to the United States during the country's bloody civil war that left three of his brothers brutally murdered by a death squad.
He witnessed with his eyes and felt with heart the pain and suffering caused by El Salvador's civil war. He could not forget his brother's admonishment: "Never forget that you have to fight so that justice exists in our country." Moved by his experience, Mr. Vaqueráno's fervor to help Salvadorans and the Latino community led to the founding of the Los Angeles based nonprofit organization, Salvadoran-American Leadership and Educational Fund, in 1995.
Mr. Vaqueráno has served as SALEF's executive director since its inception. Under his leadership, SALEF has become one of the nation's leading Central American organizations. It tenaciously informs Salvadoran Americans and Latinos about the importance of civic participation, such as attaining U.S. citizenship and registering to vote. SALEF educates Latinos about the significance of representation in the federal government. In 2000, SALEF launched a massive community outreach campaign that educated Central Americans in Southern California about the U.S. Census. It's success led to its revival for the 2010 U.S. Census. SALEF also advocates and provides educational opportunities for Salvadorans and Latino students. Through SALEF's Fulfilling Our Dreams Scholarship Fund, more than 1000 students and counting have been awarded with scholarships. In addition, SALEF played a key role in the adoption of A-G curriculum as a graduation requirement for LAUSD.
Mr. Vaqueráno's expertise in Central American and Latino issues has also gained the attention from the media. He has served as a commentator on Univisión's "El Show de Christina," Telemundo's "Cara a Cara," KMEX-TV's "Los Angeles Al Dia," KVEA-TV's (ABC) "Vista L.A." and "CNN News." He has been attributed in newspapers such as the Los Angeles Times, USA Today, San Diego Union-Tribune and La Opinión. His work and experiences were documented in the book, "Flight to Freedom: The Story of Central American Refugees in California."
Previously, Mr. Vaqueráno was a voter registration campaign coordinator of the Southwest Voter Registration Education Project, served as Central American Resource Center's (CARECEN) public relations director and was the Central American Refugee Committee's (CRECE) public relations director.
Aside from his work with SALEF, Mr. Vaqueráno is also involved with several boards and committees. He is board president of Clínica Monseñor Oscar. A. Romero and
board member of Monseñor Oscar Romero Charter School, Bert Corona Charter School, California Hospital Medical Center's, Dean's Community Leadership Council, KECK School of Medicine of the University of Southern California, among others. He also served on Mayor Antonio Villaraigosa's Transition Team and Education Advisory Council, Rebuild L.A., and Habitat for Humanity. In 2010, Mr. Vaqueráno received a Congressional Certificate of Recognition from California Congresswoman Lucille Roybal-Allard.
Photo Credit: Noé Montes
Manuel "Manny" Velasquez
Manny Velasquez, first of his family to be born in the United States - Pacoima, CA. A muralist by calling uses art as a medium to educate and empower people through images.
Most people know Manny from his vibrant Los Angeles murals. His passion is youth violence prevention and community outreach through art and music. By embracing art, music, and youth culture as powerful intervention tools he has engaged thousands of marginalized youth and families in the creation of 30 murals, youth art exhibits, positive graffiti art projects, and live music concerts in schools and disadvantaged neighborhoods throughout Los Angeles.
At the age of 13 his life intersected with a group of Chicano Studies college students who formed the art gallery and youth center "El Jardin de Flor Y Canto" in Pacoima; by age 14 he had painted his first mural and earned $500 as part of a summer project. His experiences at El Jardin provided him with an important alternative to the streets; the guys always emphasized that art was his strength and his reason not to getting caught up in the neighborhood gang lifestyle. At the same time they understood how important it was for him not to forget the friends he had grown up with.
Manny stills lives in Pacoima where he continues his work in the community as an advocate for the arts and youth engagement.
Photo Credit: Miguel Luna
Ana Guerrero
Guanajuato, Mexico
Ana Guerrero was born in the state of Guanajuato, Mexico – her journey to the United States began as a child when her Mexican immigrant father, a bracero in the guest-worker program, became a permanent U.S. resident.
Ana serves as Mayor Eric Garcetti's Chief of Staff and directs all aspects of the Office of the Mayor. In this capacity, she is the primary driver of his agenda to make Los Angeles safer, more livable, prosperous, and well run. Guerrero has worked with Garcetti since he was first elected to the City Council in 2001. She was appointed as his Council Office Chief of Staff in 2008, after serving as his District Director and Deputy Chief of Staff. Upon his election as Mayor in 2013, Garcetti appointed Guerrero Chief of Staff to the Mayor's office.
Guerrero brings extensive community organizing experience to her role as the Mayor's chief strategist. She began her organizing career in 1990 with the Sonoma County Faith Based Community Organizing Project where she organized low and middle-income families around issues such as job creation and affordable housing. She came to Los Angeles in 1995 to become the lead organizer of the United Neighborhoods Organization (UNO). There, she led a campaign that helped more than 5,000 immigrants become naturalized, politically active citizens. She has also provided technical assistance to community-based organizations through the Center for Community Change.
Guerrero is an elected member of the Los Angeles County Democratic Party (AD43) and is President of the Avance Democratic Club of Los Angeles County. She is also a member of the Project on Municipal Innovation Advisory Group, a joint initiative of the Harvard Kennedy School and Living Cities.
Ana is married to Neal Goldstein and is the mother of three children ages 26, 13, and 11.
You can read about Heliodo Guerrero, Ana's father, journey to this country here.
Photo Credit: Noé Montes
José Huizar
Jerez, Zacatecas, Mexico
The son of a migrant farmer, Councilmember José Huizar immigrated to Los Angeles as an undocumented immigrant at the age of three with his parents from a small rancho village called Los Morales in the state of Zacatecas, Mexico, arriving in the eastside Los Angeles community of Boyle Heights in the early 1970s. After acquiring his U.S. citizenship, José Huizar became the first Mexican immigrant to be elected to the Los Angeles City Council in the City's history, and in 2004, he became the first Latino to serve on the Princeton Board of Trustees. He earned a Bachelor of Arts degree from the University of California, Berkeley, a Master's degree in Public Affairs and Urban Planning from Princeton University and a Juris Doctorate from UCLA School of Law.
Click Here to Listen to Audio of José's Journey
José Huizar was elected to represent the Los Angeles City Council's 14th District in 2005 and overwhelmingly re-elected in 2007, 2011 and in what will be his final term, 2015. Through his years of public service, Councilmember Huizar has proven himself a staunch advocate for educational reform, public safety, environmental protection and sustainable economic development.
Councilmember Huizar has taken a leadership role in addressing homelessness. In Downtown's Skid Row community, Councilmember Huizar worked with Los Angeles County officials to create an intensive five-days-a-week medical, housing, rehabilitative and social service outreach program in Skid Row (C3); he helped create the nation's first permanent large-city committee to address homelessness; and he co-authored the $1.2 billion homeless housing bond, which received more than 76% voter approval, representing the largest City bond in history.
Councilmember Huizar has also helped bring hundreds of acres of open space, new parks and park upgrades to park-poor areas of his district and is one of the City's leading "Complete Streets" proponents, ushering in groundbreaking pedestrian and bike-friendly policies that are seen as the model for the entire City. Most recently, for the first time in 31 years, he led an effort to update the City's archaic parks-fee (Quimby) program that developers pay in order to increase funding for parks and open space in park-poor Los Angeles and address inequities in distribution of those funds, particularly in low-income communities. Most years, the increase in funding could more than double the annual funding from approximately $22 million to about $52 million. Councilmember Huizar has received numerous environmental awards from the Sierra Club and other organizations for his efforts as the former Chair of the Energy & Environment Committee to expand the City's recycling program to commercial and apartment buildings; ban plastic bags throughout the City, and commit to clean energy goals, including getting the City off of coal by 2025.
Prior to his Council election, José served as a member and President of the Los Angeles Unified School District's Board of Education. As Board President, José oversaw the planning and implementation of the largest school construction program in U.S. history.
Councilmember Huizar has been awarded numerous awards and distinctions, including profiles by the Los Angeles Business Journal as one of the 25 figures in the Los Angeles Area that "stand out for their potential to shape lives" and by Hispanic Business Magazine as one of the "100 most influential Hispanics" in the United States.
He resides in Boyle Heights with his wife Richelle Rios, their son Simón and three daughters, Emilia, Isabella and Aviana.
Photo Credit: Noé Montes
Monica Rodriguez
The daughter of a green card Veteran that served in Vietnam and 33-year decorated member of the Los Angeles Fire Department, Monica learned the values of hard work and public service early on. After graduating from San Fernando High School, Monica went onto earn a degree from Occidental College. While attending school full time, Monica began her career in public service, working as an aide to former Los Angeles City Councilmember Mike Hernandez. She has since served the communities of the Northeast Valley for over 20 years, as a community leader, non-profit director, and public servant, taking on dozens of fights for her community and delivering results.
Growing up in a working-class family in the Northeast San Fernando Valley, now raising two children with her husband Raul, Monica Rodriguez has a deep, personal understanding of the challenges facing local families and a strong commitment to bring about long-term positive change for her community.
As a policy advisor and community liaison to two former Councilmembers and Mayor Richard Riordan, Monica led the successful business and community revitalization efforts associated with the Targeted Neighborhood Initiative, created community outreach programs to increase civic participation and co-founded the F.I.R.E. Academy, an afterschool program developed in partnership with the Community College District and LAUSD designed to provide at-risk youth school to career education. Monica also served as a Chief Deputy at LAUSD, where she worked with local nonprofits and First 5 LA to expand afterschool programs and early childhood education programs. An advocate for affordable housing, Monica served for nearly 10 years as an executive with the California Association of Realtors (CAR). During her tenure, Monica helped create programs aimed at expanding and preserving homeownership for middle-class families. Under her leadership, more than $75 million of workforce housing developments were delivered. Monica also helped create the landmark Mortgage Protection Program that protected thousands of families from losing their homes to foreclosure during the Great Recession.
For the past three years, Monica served as Vice President on the Los Angeles City Board of Public Works where she helped lead over 5,500 employees and managed an annual budget of more than $565 million. As Commissioner, Monica built a reputation as an innovative and results oriented leader, who helped improve fiscal oversight, streamline operations, and improve services. Monica also spearheaded the creation of the city's highly acclaimed Small Business Academy, which helps small, minority and women owned businesses compete for infrastructure and public works contracts, putting more resources back into our communities while creating good jobs.
A long-time community leader and youth mentor, Monica has served on the boards of various non-profit organizations including the North Valley YMCA, the Center for Powerful Public Schools, and Big Brothers and Big Sisters of Greater Los Angeles among many others. Monica is also the founder and immediate past President of Latinas Lead California, an organization dedicated to the expanding the number of Latinas serving in elected office and appointed decision making roles. She is a leading force in establishing opportunities for younger Latinas seeking to make a change in the political system.
A lifelong resident of the Northeast Valley, Monica resides in Mission Hills with her husband of 18 years and their two children.
Photo Credit: Miguel Luna
Nikita Koraddi
Bangalore, Karnataka
At the age of twelve, Nikita Koraddi and her mother immigrated to California from Bangalore, the capital of India's southern Karnataka state. She now serves as a Legislative Consultant in the Office of State Senator Ricardo Lara (D-Bell Gardens) where she covers energy, environmental, water, transportation and housing policy. She also advises the Senator in his capacity as the Chair of the Select Committee on Ports and Goods Movement; member of the Senate Environmental Quality Committee; and ex officio member of the California Air Resources Board.
Previously, Nikita served as a Senior Legislative Aide in the Office of Assembly Member Jimmy Gomez (D- Los Angeles) where she covered similar issue areas and staffed the Member on the Assembly Natural Resources and Water, Parks and Wildlife Committees. Nikita began her career in Sacramento as an Executive Fellow in the Department of Toxic Substances Control (DTSC), where she assisted in the implementation of programmatic improvements to improve DTSC's ability to issue timely and enforceable hazardous waste permits that protect public health and the environment. She was also involved in efforts to modernize the Department's public participation protocols to strengthen community engagement and enhance environmental justice considerations.
Nikita has also been involved in various community organizations over the years. She served as the Community Affairs Director for the Asian Pacific Islander Capitol Association, a fellow with the New Leaders Council, and a member of the Sacramento County Young Democrats.
She graduated from UC Berkeley with a B.A. in political science and minors in Global Poverty and Practice and Ethnic Studies.
Photo Credit: Miguel Luna
Olga Ayala
Durango, Mexico
Olga was reunited with her parents when she immigrated undocumented to Los Angeles in 1989. Around the time she graduated from San Fernando High School she dealt with the discrimination of proposition 187 – a 1994 ballot initiative sponsored by then Governor Pete Wilson that would prohibit those in the State of CA undocumented from using non-emergency health care, public education, and other services. Thanks to the support of many people like Ludy Villegas, Tilly Sanchez, and Jose Luis Ramirez, she was able to enroll in Los Angeles Mission College in Sylmar, CA where she was able to continue her education. She had to wait 10 years to become a permanent resident. During that time she took an interest in local politics and took on issues against discriminatory legislation. In 2001 Governor Gray Davis signed in to law legislation, AB540, creating a new exemption from the payment of non-resident tuition for non-resident student who had attended high school in CA and received a diploma or equivalent. Through this legislation, Olga was able to pursue and attain her B.A. in Political Science from the Cal State University of Northridge. She is currently pursuing her Master's degree in Urban Planning.
Olga is proud to have worked for great community leaders. She served under Tony Cardenas while he was a councilmember in the City of Los Angeles and has worked on the political campaigns of other elected, including: Alex Padilla, Bob Hertzberg, Raul Bocanegra, and Nury Martinez. Today, as a proud citizen of the United States, Olga is running for a seat on the Los Angeles' City Council looking forward to represent the community where she has grown up and serve as the first openly gay immigrant Latina woman on the council.
Photo Credit: Miguel Luna
Marcos Antonio Trinidad
Marcos Antonio Trinidad is fourth generation Mexican-American. His family originated in Guadalajara, Mexico and immigrated to Los Angeles.
Born and raised in Northeast LA, Marcos has deep roots in the community and has dedicated his life to restoring the connection to human and nature. Marcos is currently the Center Director at the Audubon Center at Debs Park. For nearly three years he has nurtured a growing community of volunteers, youth, and community organizations and partnered with the National Parks Service to establish a thriving native plant nursery in Northeast Los Angeles, which has become a model for Los Angeles.
Prior to coming to Debs, he served as Director of Audubon Youth Environmental Stewards (a program of the Palos Verdes/South Bay Audubon Society), where he engaged and inspired community members to connect to nature and their community through restoration and community science projects. He has also spent time as a Biology Technician for the U.S. Forest Service and an Urban Forester for organizations such as Northeast Trees and TreePeople. Marcos is a U.S. Army Veteran and his formal education is in geology and anthropology.
In addition to sharing his passion of nature with his community, he is dedicated to participating in the implementation of Diversity, Equity and Inclusion in the field of conservation and the environmental movement. Marcos is one of the co-founders of the Los Angeles Chapter of Environmental Professionals of Color and he is committed to changing the narrative of people of color and the environment.
Marcos is an avid birder, and frequently he leads trips to the LA River, Owens Lake, and the Salton Sea. He lives in Eagle Rock with his wife and two children.
Photo Credit: Miguel Luna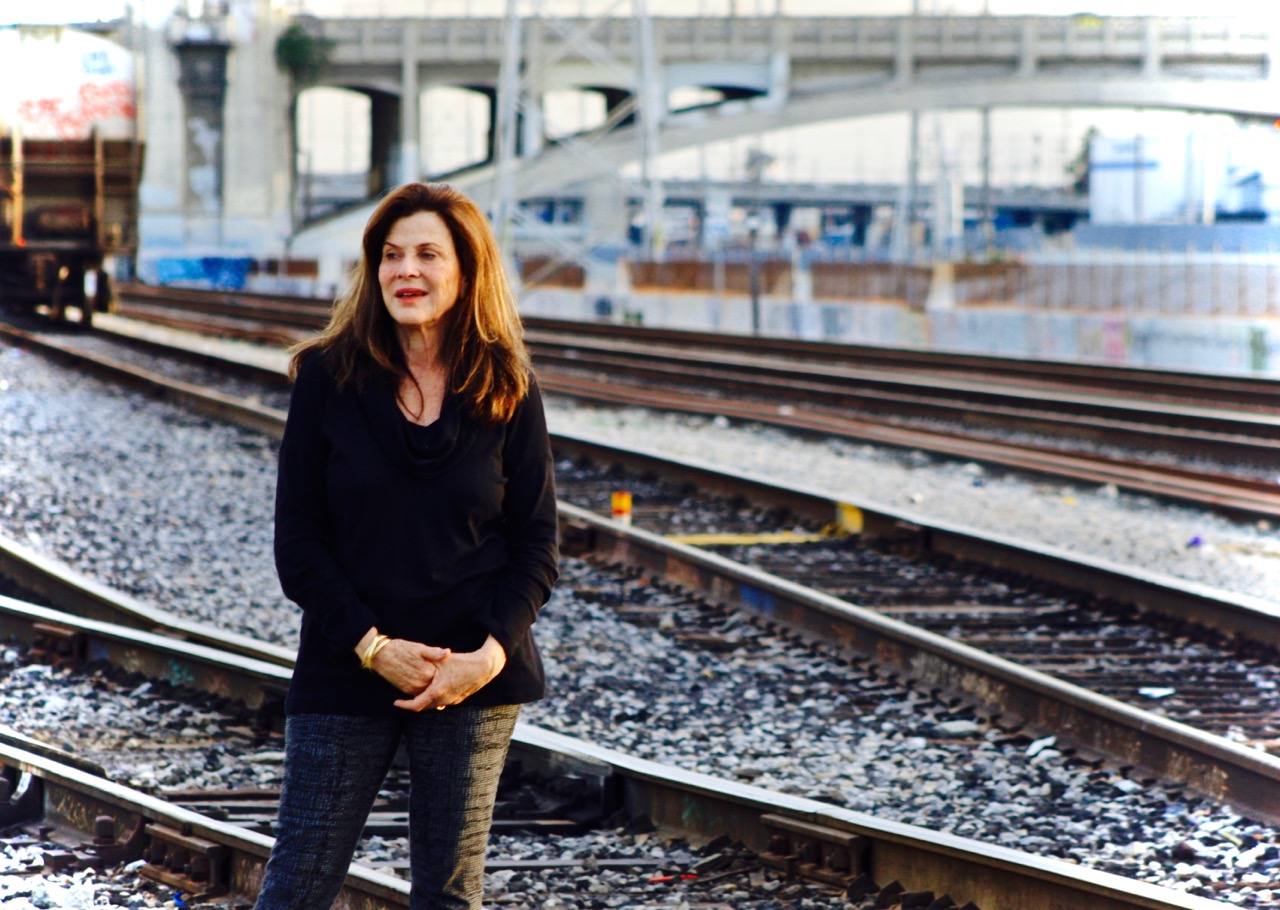 Mia Lehrer
El Salvador
A native of El Salvador, Mia earned her Master of Landscape Architecture degree from the Graduate School of Design at Harvard University. She has applied landscape and urban design innovation and technical expertise on complex Design/Build infrastructure projects, and continues to play a significant leadership role in project stakeholder outreach and consensus building. She has been personally engaged in urban initiatives that include the recalibration of significant works of infrastructure such as channelized rivers, sea ports, military air stations and oil fields from single purpose sites to multi-purpose community resources. Her design excellence and environmental leadership enables government agencies, communities, and stakeholders to create an interconnected system of meaningful open space through well-conceived projects. Within this process, the role of infrastructure is examined for opportunities to improve the relationship between the built environment, natural ecology, and community, thereby enhancing the functionality, mobility, efficiency, and integrity of place.
Mia Lehrer, FASLA is the founder of the Los Angeles-based landscape architecture and urban design firm, Mia Lehrer + Associates (ML+A), known for the design and implementation of ambitious public and private-sector projects including complex mixed-use development projects, urban revitalization initiatives, and neighborhood and regional parks.
Photo Credit: Miguel Luna
Adán Ortega
In 1962, Adán and his older brother arrived in Los Angeles with their parents who immigrated from Ciudad Juarez, Chihuahua.
Adán is principal owner of Ortega Strategies Group Inc., a government and public affairs firm specializing in complex water and industrial issues. Adán is co-founder of Water Conservation Partners Inc., helping entrepreneurs market water conservation technologies in California. He is also a co-founder and board member of Water Education for Latino Leaders (WELL), which has already educated over half of California's elected municipal officials in California learn the basics of California's water system. Adán is chairman of the Board of Mujeres de La Tierra and a member of the board of directors of Sustainable Conservation.
Adán enjoys long distance running and lives with his wife Susan in Fullerton, California. They have a son, Allen, who is studying at the University of Southern California.
Photo Credit: Noé Montes
Eric Garcetti
Eric Garcetti, born in Los Angeles, is a ripple of a journey that dates back to the early 1910's when his grandfather, Salvador Garcetti, immigrated to this country undocumented from Parral, Chihuhua to Boyle Heights, Los Angeles. Salvador earned his citizenship 30 years later after serving in the Army during World War II. Eric's roots also include journeys from Russia, Poland, and the Ukraine.
Garcetti is the 42nd Mayor of Los Angeles. As the city's chief executive, he has led L.A. to raise its minimum wage, lower its business tax, bring Hollywood jobs home, and pass the nation's boldest transportation plan and a groundbreaking initiative to house the homeless.
In 2017, Garcetti, set up a $10 Million legal defense fund to pay for the representation for immigrants if they ever face deportation proceedings.
Garcetti was elected four times by his peers to serve as President of the Los Angeles City Council from 2006 to 2012. From 2001 until taking office as Mayor, he served as the Councilmember representing the 13th District which includes Hollywood, Echo Park, Silver Lake, and Atwater Village -- all of which were dramatically revitalized under Garcetti's leadership.
Garcetti was raised in the San Fernando Valley and earned his B.A. and M.A. from Columbia University. He studied as a Rhodes Scholar at Oxford and the London School of Economics and taught at Occidental College and USC. A fourth generation Angeleno, he and his wife, Amy Elaine Wakeland, have a young daughter. He is a Lieutenant in the U.S. Navy reserve and is an avid jazz pianist and photographer.
Photo Credit: Miguel Luna
Irma Muñoz
Irma's father's family immigrated from Rancho Momax, Zacatecas where they farmed tabaco and peanuts. Her mom immigrated to the Unites States undocumented from Calera, Zacatecas where they farmed the land. Irma grew up in Inglewood with her six sisters.
Irma is the founder and president of Mujeres de la Tierra (MDLT) – an environmental equity, non-profit focused on healing La Madre Tierra which has benefitted under-resourced neighborhoods of color since 2007. MDLT believes in the power of one and that community action starts with individual participation and has inspired local women and their children to take ownership of leadership of neighborhood issues and concerns.
Through the organization's economic empowerment platform, Irma has brought sustainable and green opportunities to marginalized populations, proving that an investment in clean water is an investment in communities.
Irma Muñoz serves as a member of the Santa Monica Mountains Conservancy and the Los Angeles Regional Water Quality Control Board – currently serving as chair of both.
She is known for the development of creative, cultural relevant project to educate and engage members of the family including Telenovelas in the Park, Agua es Vida/Water is Life, La Paletera de Los Angeles and has worked with the Smithsonian Anacostia Community Museum on urban water parkways.
In 2013, Ms. Muñoz received the Hispanic Heritage Award from the Aquarium of the Pacific for her dedication to the Hispanic communities and the healing of La Madre Tierra as well as named on Poder Magazine's Top 100 Green Latinos List. In 2012, 2011 and 2010 Irma was named a "Community Champion" by the Annenberg Foundation for excellence in leadership in Los Angeles County and honored by Senator Curren Price as a "SheHero" for her role in improving the health of families in Senatorial District 26. In 2011, The California State Parks Foundation named her "Park Hero" in their 2011 Annual Report. Mujeres de la Tierra has been featured in Newsweek Earth Day 2009, the November 2008 issue of O, Oprah Magazine. Irma was named in Hispanic Business Magazine's 100 Influential Hispanics in October 2008 and La Opinion's Mujeres Destacadas 2007 community award for leadership.
Irma attended El Camino Community College and earned a Bachelor of Arts degree from the University of California, San Diego and a Juris Doctorate from Thomas Jefferson School of Law in San Diego.
Photo Credit: Noé Montes
Laura Torres
A lover of life and nature, Laura was born in #Mexico City. She immigrated to the United States arriving in Korea Town in Los Angeles at the age of two. Her family is originally from an urban small town in #Oaxaca where nature is an essential component of daily life.
She obtained her B.A. in Spanish from Grinnell College in Iowa, and her M.A. in #LatinAmericanStudies from Cal State Los Angeles (CSULA). During her time at Grinnell she organized a community event on campus to increase support for undocumented youth. At the time, she was one of three undocumented students in the entire college. At CSULA she discovered SURGE (Students United to Reach Goals in Education) and learned not only to be #unashamed of her #undocumented status but also of the power that comes with being #unafraid. Today as a legal citizen, Laura uses creativity to combine her love for the outdoors with her academic and immigration activism. In 2010 she participated in "Tour de Dreams", a transformational experience that solidified her commitment to combine her passion for protecting the environment, access to education for all, and immigration reform.
Currently, Laura works for the National Parks Conservation Association to expand protected green space and increase accessibility for all. Laura values history and the strength from knowing a rich and complex history that has led her to see the value of #intersectionality to create a unified voice and community. In addition to promoting health, wildlife, mental wellbeing and fun, she sees an opportunity to push for inclusion of all communities in telling America's story through intentional National Historical Parks. She also volunteers for #LatinoOutdoors, a national non-profit that seeks to increase the visibility and voice of the Latino Community in the outdoors. Laura enjoys road trips to National Parks and other natural areas and enjoys the beauty and magic of wild places.
Photo Credit: Miguel Luna
Sissy Trinh
Sissy's family fled Vietnam and moved to the U.S. when she was a toddler. She is the founder and Executive Director of the Southeast Asian Community Alliance (SEACA) in Los Angeles. A determined advocate for social justice, Sissy realized very few organizations addressed the needs of the Southeast Asian community, despite being one of the poorest ethnic groups in the country.
She envisioned and created a new organization—SEACA, empowering the Southeast Asian community through leadership development, education, advocacy and organizing. Through SEACA's innovative organizing with youth, they tackled development and land use policy reform to take on the City of Los Angeles and a new wave of gentrification slated for Chinatown. By connecting the dots, bringing in land use experts (both traditional and unconventional in SEACA youth members), and SEACA created its own version of the plan and successfully moved their version of the policy through City Hall. The youth at SEACA learned about the content and context of the zoning plan, its impact on access and how be powerful advocates to advance a comprehensive vision of social, economic and racial justice. In Sissy's words, "a scrappy little youth group helped to create what the L.A. Times' editorial board called a 'Model of L.A. Planning,'" that will shape the neighborhood for decades to come, and deep and meaningful involvement of residents made the difference.
Photo Credit: Noé Montes
Daniel Camposcanton
Daniel is a proud resident and citizen of the United States but carries with him the most honorable pride, his ancient culture roots, the Mayan Culture. His character was defined by his mother, the most important inspiration in his life and the drive of making sure that all people are treated with great sense of humanity. He proclaims himself a humanist.
Daniel is a long-time resident of the great city of Los Angeles. He has been a community activist in this area, since 2006. Daniel attended Los Angeles Mission College majoring in Business Administration and is pursuing his passion in International Business and Politics.
Daniel is the former Associated Student Organization (ASO) President of Los Angeles Mission College (LAMC). As ASO President, he served on numerous committees, including: College Council, the Steering Accreditation Committee, LAMC Foundation, and the Neighborhood Oversight Committee as well as the Senator of Social Activities for the Associated Student Organization (ASO) of LAMC, and was the Ambassador of Public Relations for the Student Business Entrepreneurship Club.
These experiences led him to become Student Trustee for the Los Angeles Community College District (LACCD) where he served as the student representative to the District's Curriculum Committee. As Student Trustee, Daniel chaired the Student Affairs Committee, a standing committee of the LACCD Board of trustees. Daniel has been a strong advocate for students statewide as well as nationally. He participated in the Student Senate for California Community Colleges and the American Student Association of Community Colleges. He also served as an organizer of the "March in March" in Sacramento held in March 2012.
These events were the foundation to his calling by representing and giving voice to support LACCD students. This endeavor has led Daniel to continue his work as an activist for students. He is the founder of the Chicano Intellectual Society –La Sociedad Intellectual Chicana -(LASOINCHI). Daniel's priority has always been to encourage all members of the community to achieve success. Daniel believes that by finding inspiration and an arbitrator between the students, community, and the government, he believe he can help shape youth into a direction of success. His has been strongly involved in local and nation wide elections as a volunteer organizer and also through independent expenditures representing the best interest of organized workers.
Most recently, Daniel was appointed by the Honorable Mayor Eric Garcetti as a Commissioner to the LA Human Relations Commission whose mission is to improve the life of each and every Angeleno through constant attention to their needs and discovering innovative ways to help them surmount many of the challenges they encounter on a daily basis. As a Human Relations Commissioner he facilitates access to local government by empowering communities with the knowledge and skills to participate effectively.
Currently he is the Field director of the most important Grassroots election ever conducted in South LA and he is determine to bring better life to residents of South Central by helping to elect a Councilman that brings real representation to the most unprivileged community of Los Angeles.
Photo Credit: Miguel Luna
Arturo Ramirez
Gomez Palacio, Durango
Arturo immigrated to Boyle Heights in 1986. He has been a Mariachi for over 30 years. He is the president of Organización Mariachis Unidos de Los Angeles (OMULA) Organization of United Mariachis of Los Angeles. His organization is dedicated to rescuing and preserving the Mariachi Culture. The organization also runs a Mariachi School for youth and community members of all ages supported by volunteers. Arturo was part of the effort to convert a site that once hosted just a donut shop in to the cultural space that it is today, Mariachi Plaza.
As a child he was fascinated by music, he and his brother sang and played in bands. His love for music launched him to create a musical group, Charros Cantores de Mexico in his native country. He is the current owner and manager of Mariachi Los Dorados de Villa, a musical group with over 20 years of experience known for delivering excellent musical performances and proudly entertaining all kinds of audiences.
Click here to listen to audio of Arturo's journey.
Photo Credit: Miguel Luna
Viviana Franco
Viviana is the daughter of Silvano Franco Franco (born in Leon, Guanajuato and Gloria Lua (born in El Aguacatito, Michoacan). Both parents immigrated to the United States in the mid-1960's. Her parents met in Boyle Heights in 1968 and in 1971, they married at the Dolores Mission in Boyle Heights. They later made their way to Hawthorne, CA where they set up roots and had four children.
Viviana was born and raised in Hawthorne, CA, a neighborhood that was drastically transformed by the creation of the 105 Freeway. When the freeway was completed, there were countless excess right-of-way lands that remained and were left fallow and unmaintained; left to degrade low-income, working class communities. They were left to assume responsibility for the blight they created. Viviana grew up playing in one of these vacant lots, on 118th & Doty Ave. Little did she know that playing in this vacant lot would shape her adult life and professional career.
Viviana went to high school in a much more affluent community where she noticed stark differences in the built environment. This made her question why: why does this community look so much greener? Why does my neighborhood have so many liquor stores? Why can't I walk to a park? After the questioning, she came to a realization– there's something missing in my neighborhood; there is lots missing in my neighborhood. And after the realization come bold facts- park inequity exists based on the socio-economic demographics of a community. And this is simply not right. It was these differences and injustices, that led her to attend graduate school.
From these experiences Viviana went on to UCLA to study Urban Planning. During her two year tenure there, Viviana used her personal experiences growing up in her neighborhood to develop her thesis, "From Lot to Spot; a study on vacant lot beautification". The thesis focused on the abundance of vacant lots in blighted neighborhoods along with the scarcity of park space and how converting these spaces are catalysts for change in communities. The solution to these two societal ills: turn vacant lots in underserved communities into vibrant park spaces: turn vacant lots into urban spots.
After graduating in 2005, Viviana went on to convert the vacant lot she grew up playing in, into a park and began the process of turning her thesis into a non-profit organization. From Lot to Spot (FLTS) was founded as a direct response to the relationship between lack of green space and the quality of life in low-income neighborhoods. The reason she started the organization and did not join already established groups, was because there were none working in her neighborhood. Those resources did not exist. And so she saw a need to develop a group that would be dedicated to community-designed greenspaces. And so one battle to convert a vacant lot in her park-poor, low income community into a much needed greenspace led to a larger movement to transform spaces and empower neighborhoods, once vacant lot at a time. In the last eight years, FLTS has worked on community engagement and enhancement projects in the cities of Inglewood, Gardena, Lawndale, Bell, Hawthorne, Lynwood, Los Angeles and communities of Lennox and Watts. The projects have ranged from construction of the first ever Lennox Community Garden to a 5.25 acre park in Lynwood created from 5 blocks of vacant lots.
Viviana holds a Bachelors of Arts and History and a Masters of Arts, urban Planning from UCLA. She's a past Planning and Recreation and Parks Commissioner at the City of Hawthorn. She also served as Co-Chair of the Urban Ecosystems Parks Subcommittee at the Green LA Coalition. She was a Founding Board Member of the Immigrant Defender Law Center in 2012. In 2009 she received the Environmental Hero Award from Volunteers and Organizations Improving the Community's Environment (VOICE). In 2008, she received the "Shero" Award from the CA 51st Assembly District and the Community Hero Recognition from the Cesar Chavez Foundation.
Photo Credit: Miguel Luna
Felipe Escobar
Felipe is a Community Organizer at Pacoima Beautiful. Felipe immigrated from Guatemala at the age of 12 to live with his parents already residing in Los Angeles. His father is from El Salvador and his mother is from Guatemala.
In high school he was the Cross-country Varsity team captain for 3 years. His undocumented status almost discouraged him from going to college, but ultimately enrolled at Los Angeles Valley College when he was recruited to run for the school's team. Felipe became a permanent resident while in college.
Felipe became involved in the Immigrant Right movement when he joined the Coalition for Humane Immigrant Rights Los Angeles (CHIRLA) as a way to help push for comprehensive policies that would allow others to also have an opportunity to also adjust their immigration status. In college he was the president of a support group for undocumented students where he oversaw fundraising efforts for scholarships and empowered students to be vocal advocates for pro-immigrant policies. He also helped coordinate CHIRLA's statewide network of college groups, and help lead statewide efforts to pass the CA Dream Act in 2011.
Felipe is currently a Community Organizer at Pacoima Beautiful. He believes in the power of community members to create long-term positive changes through education, advocacy and organizing to make the Northeast Valley a healthier, safer and more sustainable place to live in.
Felipe also serves as a Board member for CHIRLA where he continues to peruse his passion to achieve justice for our immigrant communities.
Felipe graduated from California State University, Northridge (CSUN) with a degree in Political Science. In his free time, he enjoys running and occasionally participates in marathons such as the prestigious Boston Marathon. Felipe and his parents are now all citizens and proudly exercise their ability to vote in every possible election.
Photo Credit: Miguel Luna
Irene Tovar
Irene, a lifetime community activist, has lived in the San Fernando Valley for over 70 years. She was born in Boyle Heights to immigrants parents; her mother from Guanajuato and her father from Zacatecas.
Irene currently serves on the Human Relations Commission, appointed by Major Eric Garcetti. During the Bradley Administration she served on the Civil Service Commission. In the early 1990's Irene successfully led the Latin American Civic Association out of debt as the Executive Director.
In the late 1970's, she was a special assistant to Jerry Brown during his first term as Governor of California. She's the past president of the State Personnel Board and has served on the Public Employment Relations Board where she oversaw union negotiations within the public school systems, state colleges, and universities.
Irene received her degree in Social Science from CA State University Northridge.
Photo Credit: Miguel Luna
Jian Huang
Jian's parents fled from Communist China to South Central, Los Angeles when she was six years old. Her American childhood includes mistaking Spanish for English throughout elementary, celebrating Independence Day on Cinco de Mayo, and helping her dad work at a motel in MacArthur Park/Koreatown during the LA Riots. After high school and as she was getting ready to leave for college, her father lost his eyesight from years of diabetes and no health care. Neither parent spoke English, so Jian stayed in Los Angeles and took over as head of household.
Eventually graduating from the University of Southern California, Jian has worked for a number of social service organizations including LA Conservation Corps, Homeboy Industries, Emerging Arts Leaders Los Angeles, and the LA County Arts Commission where she managed public art projects for unincorporated communities.
Jian is currently a writer and publicist specializing in nonprofit PR. In 2016, she was awarded a PEN Center USA Emerging Voices fellowship in creative nonfiction. She is active in the literary community and is working on her first memoir.
Photo Credit: Noé Montes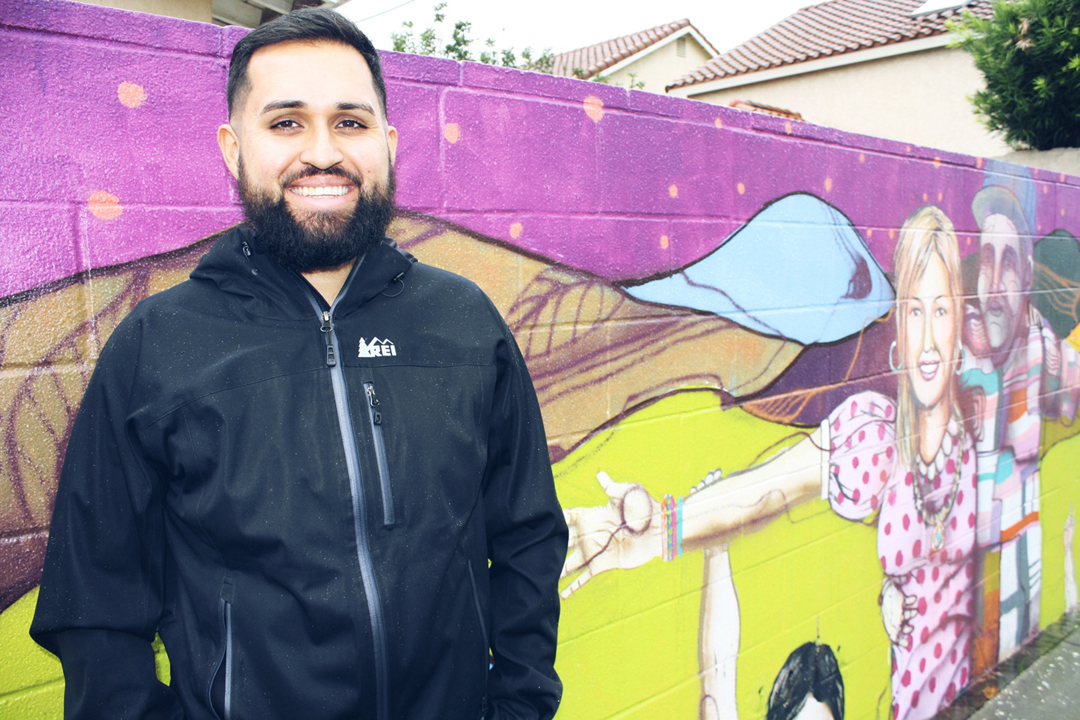 David Diaz-Avelar
Maneadero, Baja California, Mexico
David immigrated from Maneadero with his parents in the late 1980's to East Los Angeles when he was 6 months old. David Diaz Avelar is the El Monte Programs Director at a community-based public health nonprofit, Day One, focused on increasing the quality of life in low-income communities throughout the San Gabriel Valley. His work focuses on engaging communities, specifically youth, in participatory action research to address environmental policy, increase physical activity opportunities and nutrition education. Over the course of the last few years, David has worked on the development of Pomona's Health Element, the San Gabriel Valle Regional Bicycle Master Plan, the Puente Hills Landfill Park Master Plan, an Urban Greening Toolkit and multiple healthy community related policies/initiative aimed at creating healthier environments in the San Gabriel Valley.
David is also a consultant with a local nonprofit, BikeSGV, an Investing in Place Board Member, South El Monte Community Services Commissioner, and an El Monte Coalition of Latino Professionals Member. He holds a Masters of Public Health degree from Claremont Graduate University and is happily married to Anais Medina-Diaz. They reside in the charming city of South El Monte.
Photo Credit: Miguel Luna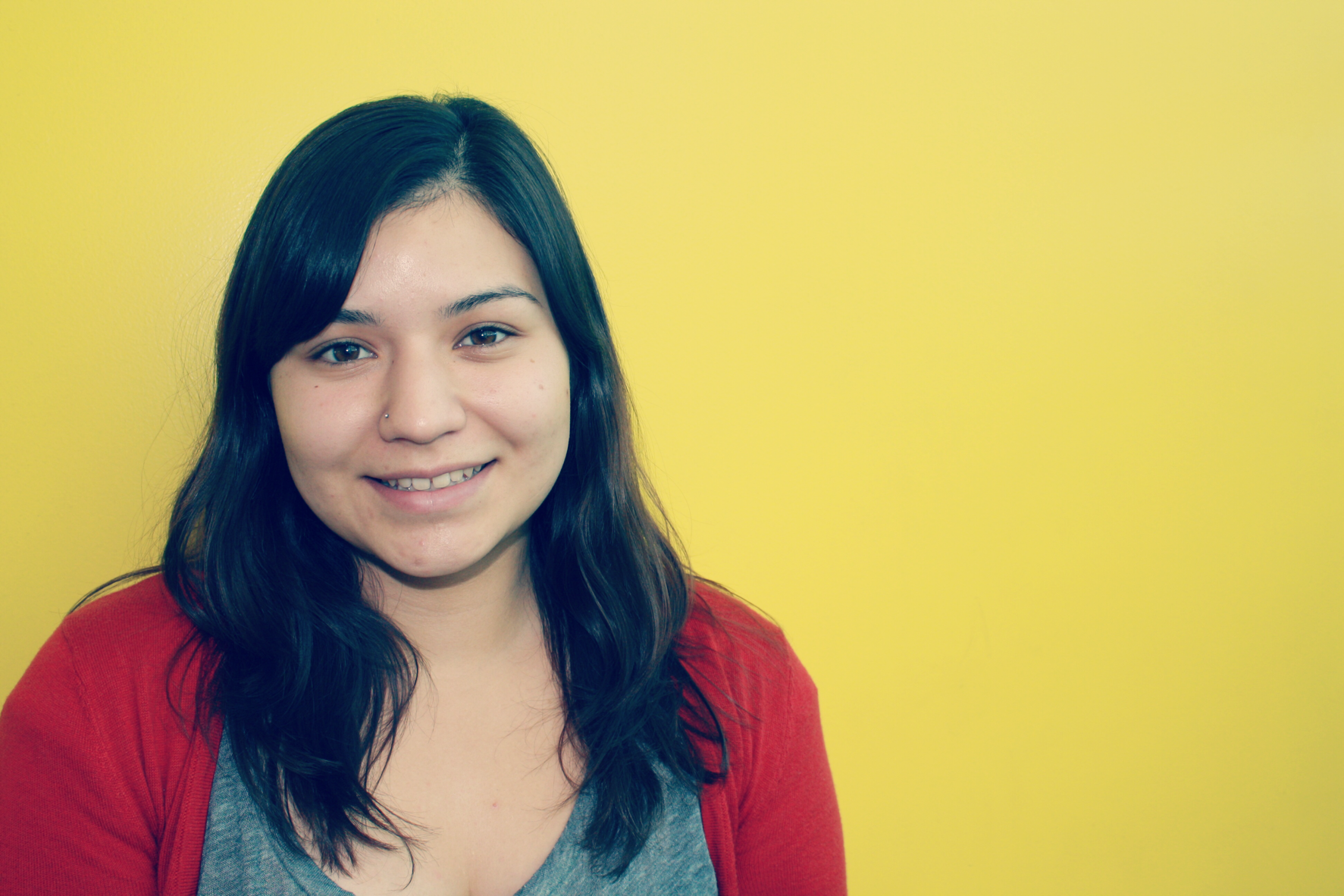 Mayra Soto
Maneadero, Baja California, Mexico
Mayra immigrated from Mexico to Los Angeles when she was 2-years old and since then has found solace in her community of Sun Valley. She graduated Summa Cum Laude from John H. Francis Polytechnic High School and was awarded the Posse Foundation Scholarship, a merit-based scholarship whose recipients are selected upon their demonstration of leadership and academic potential
She went on to become a Posse Scholar at the University of California, Berkeley where she double majored in Media Studies and Peace and Conflict Studies. Mayra dedicated her undergraduate career to sharing her love of creative expression to disadvantaged elementary school students as well as undergraduate and graduate students at Cal. As a reading and writing tutor she encouraged her youth and peers to find the power held within their unique voices.
In the summer of 2016 she traveled to Madrid, Spain where she interned for the Director of Hombre y Tierra— an NGO committed to bringing legal help to immigrants as well as resources necessary to integrate into the working and social culture of Spain. Her commitment to supporting communities that she identified with brought her back to her hometown.
Mayra is now a Community Organizer at Pacoima Beautiful where she works to overturn the effects that marginalization has on community morale and development. Her goal as an organizer is to provide community members with resources to help them become advocates for the change they deserve in their communities.
Photo Credit: Miguel Luna
Raul Alvarez
Mexico City, Mexico
Raul immigrated with his mother to East Los Angeles, CA at the age of 2 in the early 80's. Raul is an accomplished government professional with over nine years of experience in state and local government. Notably, Raul has significant experience working with local municipalities, school districts, and non-profit organizations on issues dealing with labor, education, law enforcement, environment, parks, and open spaces.
Currently, Raul serves as California Assembly Speaker Anthony Rendon's Senior Advisor. In this capacity, Raul is responsible for building support for the Speaker's projects and policy initiatives through coordinated outreach to state and local leaders. Previously, he served as Speaker Rendon's District Director since 2012 serving the communities of Maywood, Bell, Cudahy, South Gate, Paramount, Lynwood, Lakewood, Hawaiian Gardens, and North Long Beach. Prior to joining the Assembly, Raul worked for Los Angeles County, Supervisor Gloria Molina as her Deputy in the San Gabriel Valley.
Raul graduated from UCLA with a degree in Political Science and California State University, Long Beach with a Master's in Public Administration. Raul and his wife Cynthia were married in 2014. They reside in Whittier, CA with a Havanese named Marti.
Photo Credit: Miguel Luna
Evelyn Cortez-Davis, P.E., BCEE
San Salvador, El Salvador
Evelyn immigrated from El Salvador to Los Angeles with her family at age 12 in 1981. She is a civil engineer working on water supply issues in the City of Los Angeles. She established the City's community engagement program for recycled water and oversees the planning and engineering offacilities to treat contaminated groundwater. She has worked on pipelinedesign and construction, water resources, environmental compliance, and water rights.
Evelyn is also the author of "December Sky - Beyond My Undocumented Life", about her family's immigration story and her journey to U.S citizenship. Her book is currently used as a text in Chicano Studies, English, and Women's Studies courses at various colleges campuses. Evelyn uses her life experience as a teaching tool through lectures. She has been a Science, Technology, Engineering, and Math education advocate for nearly three decades to encourage girls and other underrepresented students to pursue careers in science. Evelyn holds a Bachelor of Science degree in Civil Engineering from UCLA. She is a registered Civil Engineer and is a Board Certified Environmental Engineer.
She practices engineering in Southern California, where she lives with her daughter.
Photo Credit: Miguel Luna
Miguel A. Luna
Cucuta, Colombia
Miguel emigrated from Colombia with his mother to Los Angeles when he was 8-years old in the late 70's. He is an entrepreneur, community activist, and the founder of The Power of U.
He is a principal at a community-based firm working on local and regional conservation and watershed issues. He's also the founder of a Los Angeles-base community organization established to educate and empower underserved Spanish-speaking communities on social and environmental justice issues. He develops and deploys educational courses that works with minority and underserved high-school students. Miguel serves on a myriad of boards that focus on water education, pedestrian advocacy and mobility, youth education, and open space conservation and access to the outdoors.
He is happily married with two children, five and three years of age, and loves the outdoors. He has lived in this country legally for over 30 years and is thankful for the opportunities this country has afforded him. He still resides in the wonderful city of Los Angeles.
Photo Credit: Noé Montes
Teresa Villegas
Encenada, Mexico
Teresa immigrated to the City of Rosemead, CA at the age of two. Her mom is from Sonora and her father from Zacatecas.
Teresa is currently a Senior Advisor to LA County Supervisor Hilda L. Solis where she focuses on environmental issues, public works, and legislative affairs.
Previously, she was Senior Legislative Deputy to LA County Supervisor Gloria Molina where she was the point person on all environmental policy issues pertaining to parks, water quality, air and energy. In 2003, as a Hewlett Foundation Fellow, she was selected by the State legislature to evaluate the Environmental Justice Program for the CA Air Resources Board to provide recommendations to the at board.
She has owned her own consulting firm and early in her career, she also served as the Legislative Director for the Trust for Public Land . She holds a Bachelors Degree from California State Polytechnic University, Pomona.
Photo Credit: Miguel Luna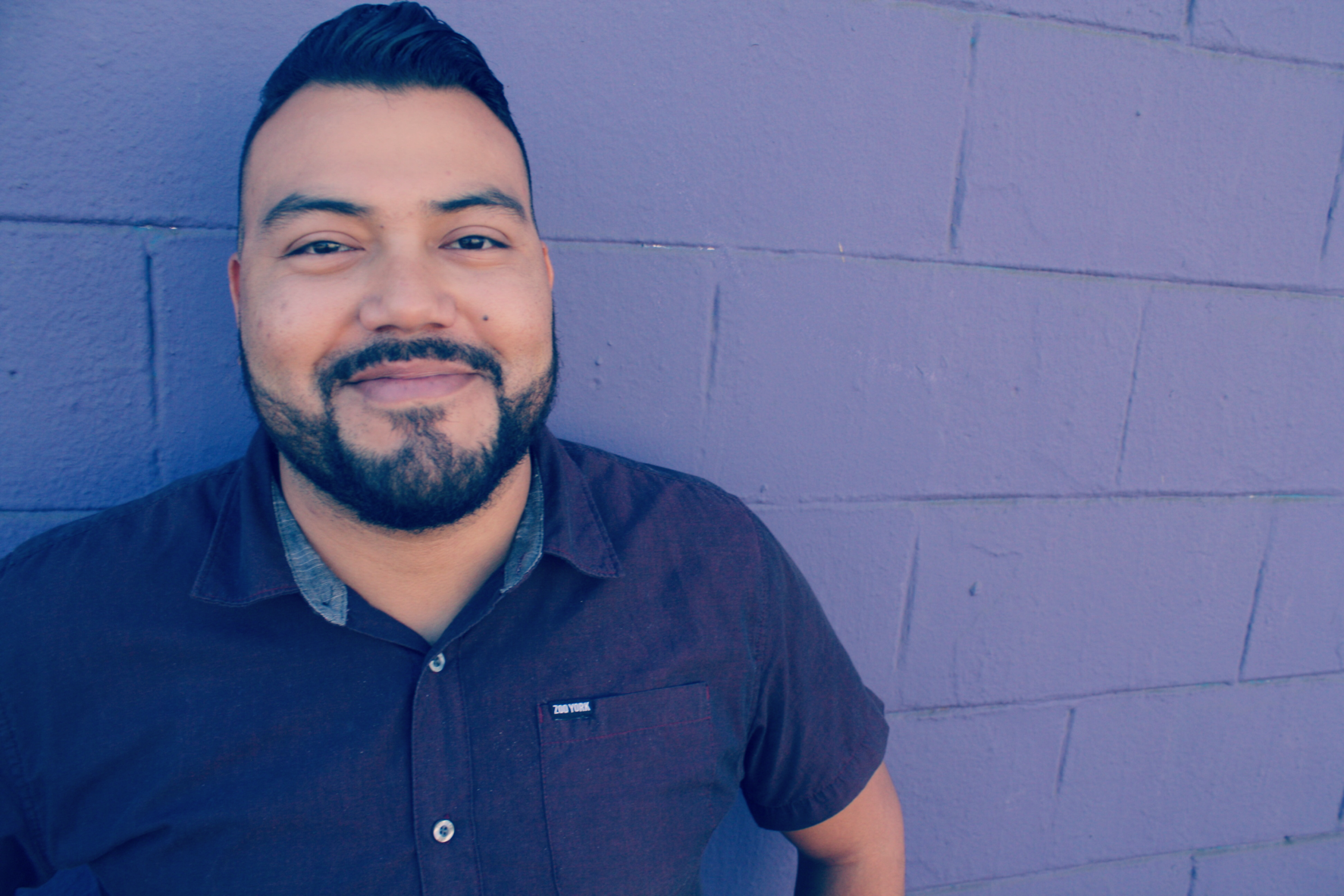 Diego Ortiz
Santa Ana, El Salvador
Diego Ortiz immigrated to the United States with his family when he was 2 years old as a refugee of the Salvadoran civil war. He is the Youth Coordinator for Pacoima Beautiful, an environmental justice nonprofit serving the San Fernando Valley. Diego works with youth in the neighborhoods of Pacoima, Sun Valley, Arleta and the City of San Fernando to garner collective action to identify and address issues of concern the youth have in the area. Recently, he organized Pacoima's 1st Annual Environmental Justice Youth Forum where middle and high school students presented to stakeholders and local leadership on the environmental burdens that exist in their community. Diego has worked on incorporating environmental justice into the classroom through partnerships with local high schools. Annually, he reaches 2,000 youth in the Northeast San Fernando Valley and encourages the pursuit of higher education while helping to instill a sense of responsibility for one's community in every youth.
Diego is a graduate of California State University, Northridge with a double major in Political Science and Central American Studies. During his undergrad at CSUN he was president of the Central American United Student Association (CAUSA) and worked along professors to learn about the needs of the growing Central American community in Los Angeles and celebrate its diversity. He interned for the city council in the Northeast San Fernando Valley during his last semester at CSUN and worked on a Van Nuys Blvd Revitalization Project to improve bicyclist and pedestrian safety in Pacoima.
Diego lives in the City of San Fernando where he enjoys bicycling to work and hiking in the San Gabriel Mountains on the weekends.
Photo Credit: Miguel Luna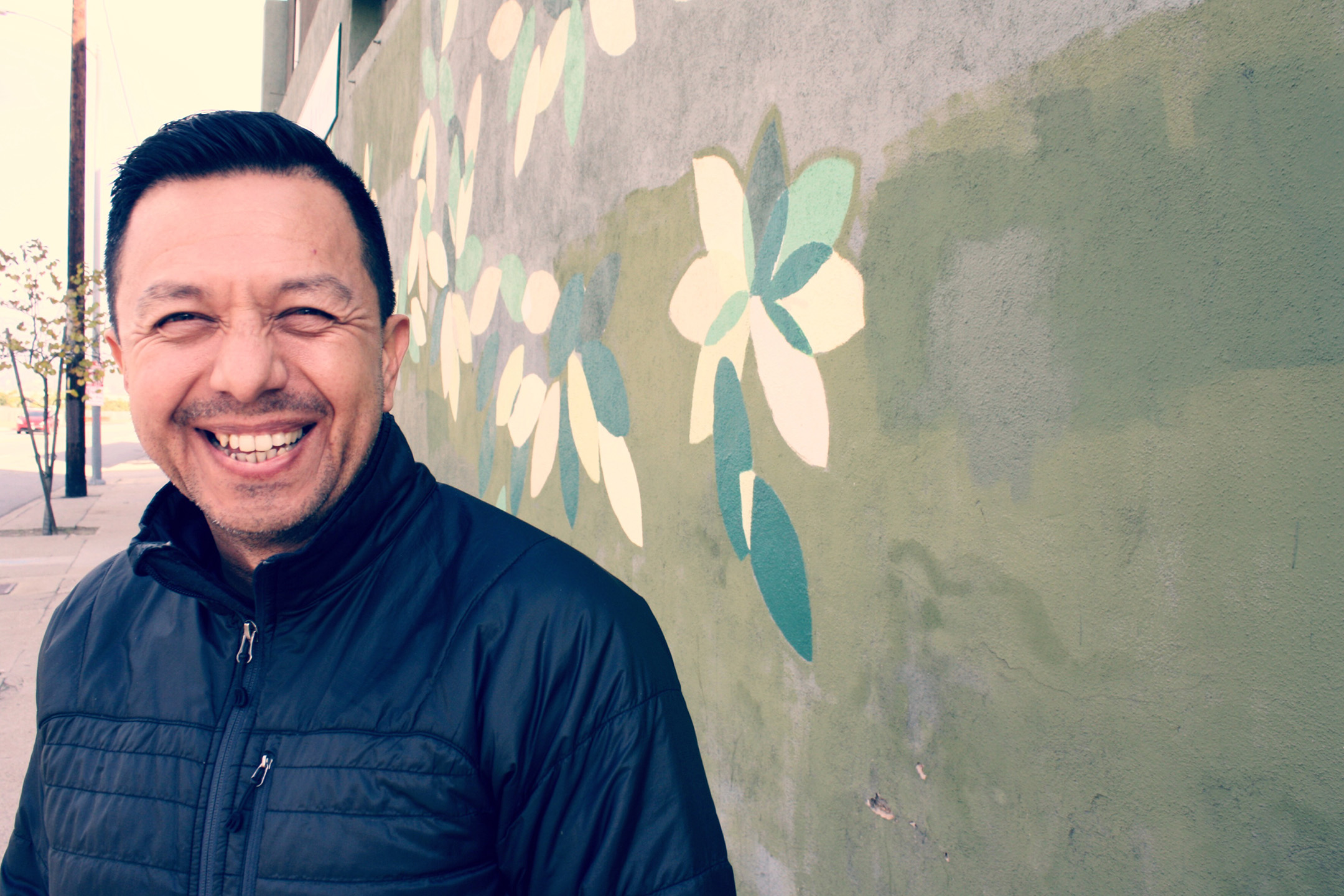 Pablo Cardoso
Leon, Guanajuato
Pablo made his journey to the Pico Union area in Los Angeles with his mother and five siblings at the age of six in the early 1970's. For the past 29 years, Pablo has been part of the LA Conservation Corps family in Los Angeles where he started off as a corpsmember. He was later promoted as Clean and Green Supervisor, later as a Program Coordinator and then Program Manager. Pablo is now a Program Director and works daily to move forward the mission of the LA Corps; to provide at-risk young adults and school-aged youth with opportunities for success through job skills training, education and work experience with an emphasis on conservation and service projects that benefit the community.
In his current role, Pablo oversees 20 staff working on over 10 Urban Beautification Projects throughout the City of Los Angeles.
Pablo is the father of a 20-year old young lady who he refers to as his pride and joy.
Photo Credit: Miguel Luna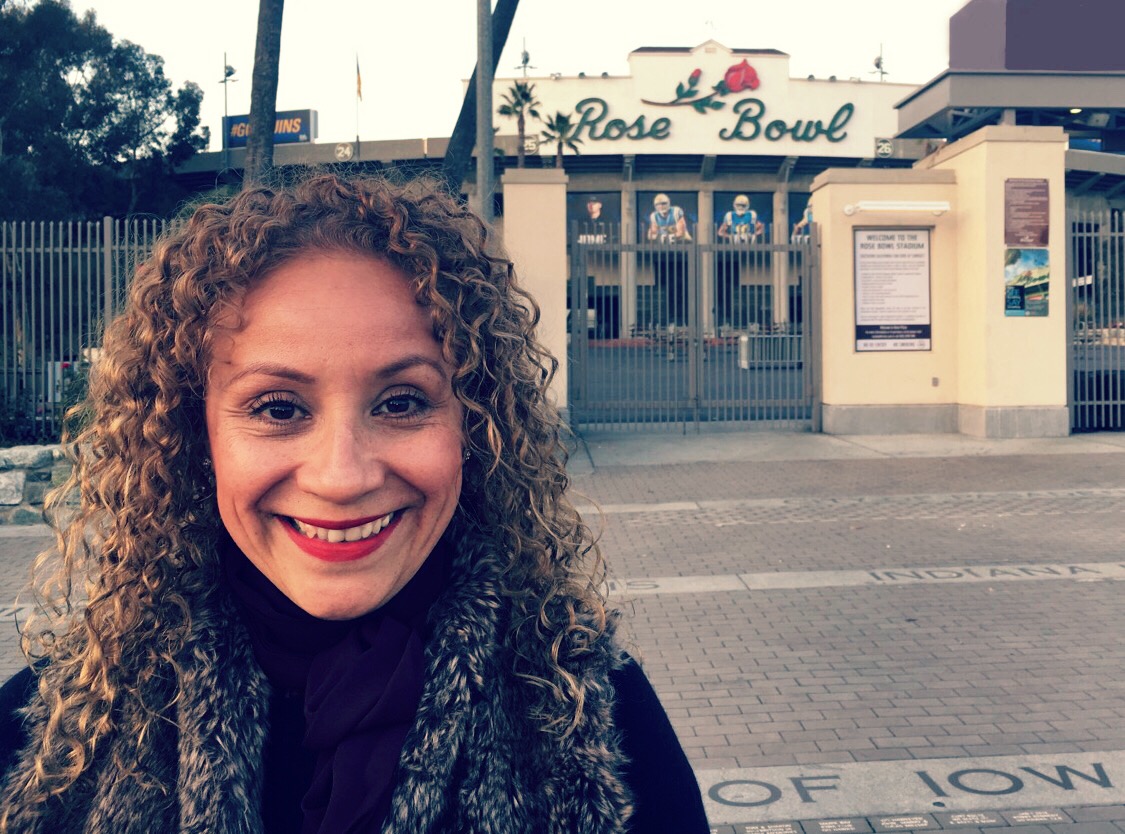 Mashi Nyssen
Mashi was born and raised in Mexico City. At the young age of seven, she discovered ballet and few years later she joined the professional ballet school, Instituto Nacional de Bellas Artes. She auditioned and was trained for the next seven years as a professional classical dancer. At 16 years of age, encouraging her talent, and in an effort to continue her future career, her parents agreed to send to Los Angeles, CA in 1984, where she auditioned and was accepted to the Pasadena Dance Theater. She then performed with that dance company for the next three years while studying at Franklin High School where she graduated in 1987.
During the last month of her senior year in High School due to a traumatic accident she was not able to dance again. After a long and difficult rehabilitation, she attended Glendale College. After that she began her career in Public Relations where utilized the same discipline, commitment, and professionalism, that dancing, had instilled in her.
Thru hard work in several reputable public relations and advertising agencies, she was able to get the experience in the public relations field specializing in the Hispanic market, were she was instrumental in successful campaigns and media events for clients such as The Getty Museum, Southern California Edison, Disneyland, and Verizon among others.
Mashi currently works for Health Net Inc. as a Senior Media and Community Relations Manager for the Communications Department, she develops and manages projects related to the promotion and marketing of Health Net Inc. programs and services for the multi-ethnic markets. She also acts as the company's spokesperson both English and Spanish language markets.
Mashi feels that living in a new culture made her a stronger person. She credits her family's constant support and sacrifices for her success. They allowed her to leave home at a very young age to pursue her dancing career. She feels very lucky to still have both of her parents with her and is very proud of them. Because of them, she has been able to live the life she always wanted which has allowed her to, in return, be able to help them nowadays.
In her free time she likes to run, do hot yoga and exercise. She completed the Las Vegas Marathon in 2005 and is currently in training for a ½ Marathon that will take place in Pasadena. She has been a Board of Trustee member for HOPE-PAC (Hispanas Organized for Political Equality), a Latina PAC in the country committed to getting Latinas elected into a political office; and has been involved as campaign volunteer and host committee member for many local political candidates. In 2014 she served as the Hispanic Public Relations Association (HPRA) Vice-President and in 2015 as its President.
Raul Macias
Guadalajara, Mexico
Raul Macias arrived to Long Beach, CA in the early 1970's. He is the founder and president of Anahuak Youth Sports Association. Since founding the organization, he has forested the group's growth into a democratizing agent of social change in northeastern Los Angeles. He is a pillar of the community and is respected for his sincere efforts to engage the communities he serves into citywide planning and quality of life issues.
Raul has been a driving force for developing much needed urban open space He continues to work everyday with communities to provide recreation, environmental, and education opportunities to youth he cares so much about.
Mr. Macias has been recognized for his achievements in soccer and community-building efforts. He has been recognized for his achievements in the effort to revitalized the Los Angeles River, received international recognition and personal commendation from Nobel Prize winner Rigoberta Menchu. Mr. Macias was also awarded the Governor's Sports Spotlight Award in recognition of his organizing efforts.
He continues to work with communities to provide recreation, environmental, and education opportunities to the 2,500 his organization currently serves.
Photo Credit: Miguel Luna

People
The Power of U uses photo-essaying as a medium to call attention to the richness immigrants bring to this nation. Many featured on this site immigrated to this country Undocumented or as refugees.
Today, as legal residents and citizens we want to make sure our stories are known, that we are Unashamed of our journey here, and that we are Unified in advocating for those that are currently Undocumented in this country.